deTour 2015

deTour 2015, Hong Kong's annual creative festival and concurrent event of Business of Design Week (BODW), will take place at the iconic Former Hollywood Road Police Married Quarters (PMQ) from November 27th to December 6th this year.
With "Connection" as the overall theme, deTour will host an abundance of interactive activities including workshops, pop-up exhibitions, design dialogues and art installations to showcase the creative works by young, emerging local talents as well as to raise awareness of social issues and to engage the local community.
This year's event brings together Hong Kong's most sought-after artists, including Alen Ng, Keith Lam, Gaybird Leung, The Poverty Line, LAAB and WARE to "connect" their innovative artworks with the public. The installations, suitable for all ages, encourage participants to connect with the creators. From giant interlocking horns to life-size hamster wheels, deTour 2015's programs are designed to excite all senses.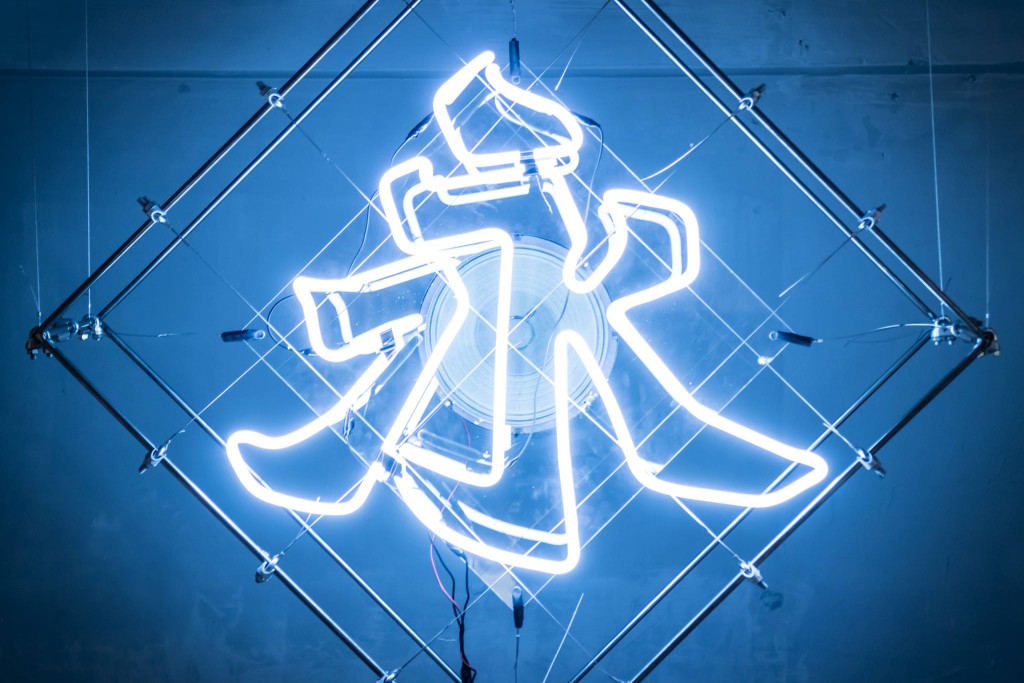 This is one of the best exhibitions in deTour 2015 this year. Having a penchant for well-designed fonts (second this if you know that satisfaction from downloading 100+ typefaces from dafont a night), I could by no means take my eyes off this articulately-curated light & sound installation. 
Dated back to the 40s, 
BeiWei Kaishu (a name of a font if you're bemused) has been utilized extensively on shop signs and a wide range of typographic applications. Yet due to the lack of recognition of its historical and cultural background as well as the destruction of the old city by the so-called urban renewal, such style has been gradually vanished.
While neon light signifies vitality, the combination of BeiWei Kaishu and neon light is a brilliant marriage that brings life to the mundane cityscape. This installation combines Hong Kong Beiwei Kaishu, neon light and noise. Spectators could control the frequency of light blinks and the speed of the noise by distance to the installation. 
Cloud is a symbol of dream. "Landscape of Cloud" is an artwork with imagination and wish. The artist turns the intangible cloud into reality, allowing the audiences to interact with the sky through feeding the "colours" to the cloud. At the same time, the changing lights of the cloud will create a different ambience to the room.
Don't leave before appreciating the Urban Symphony! The objective of Urban Symphony is straightforward and sets out to harmonise different sounds people hear every day in a complex and fast-moving city like Hong Kong. Much of the time, people feel overwhelmed with so much commotion around them and it was this challenge, which inspired how the artist projects and complements sounds from traffic, nature and voices. The installation is for anyone to interpret how sound (communication) should be and to hear a different perspective of the city.
*Thank you DT Communications for having me over!